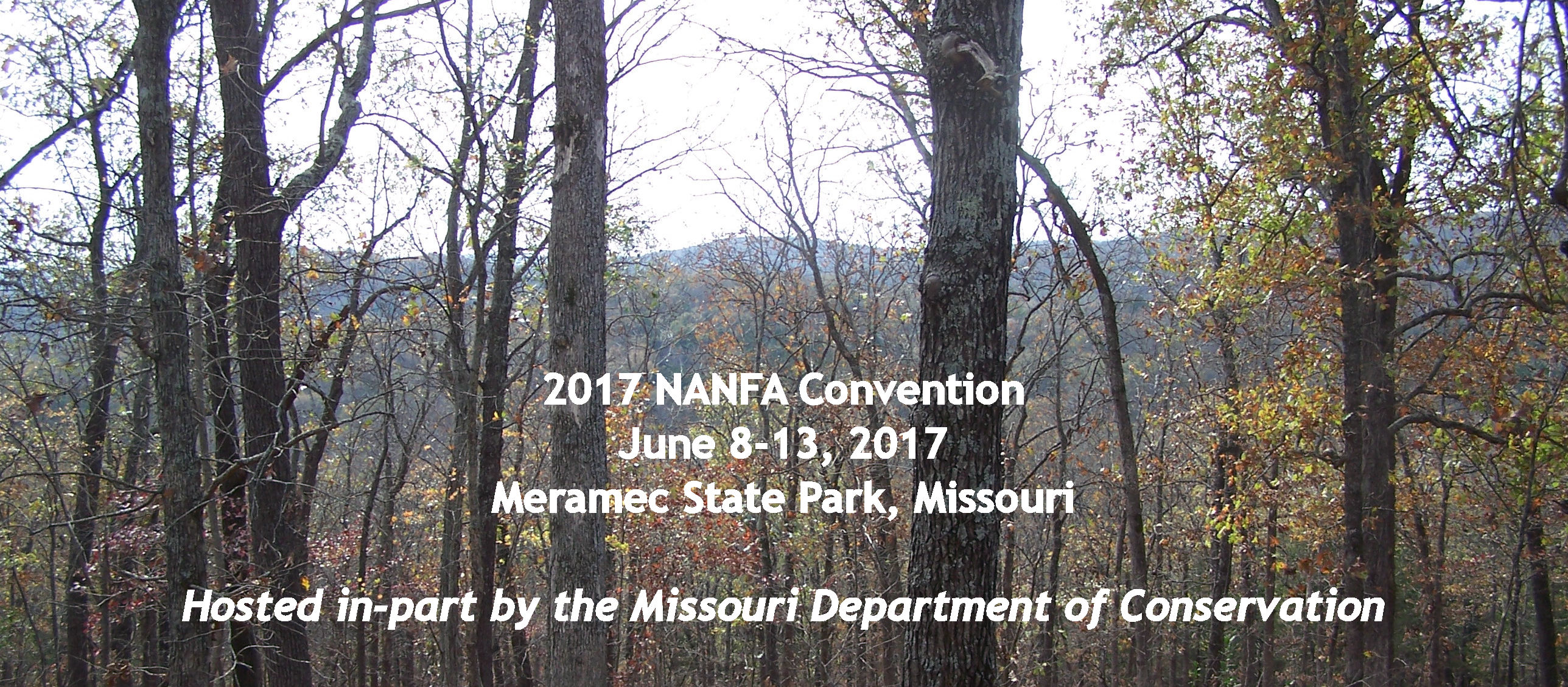 The Dates
The dates for the convention will June 8-13, 2017. A full itinerary appears below.


Photos
Some photos, including some fishes and locations for the 2017 NANFA Convention. click here for picture page


Click here to register and pay online


Important NOTE about WADERS: Everyone needs to be aware when they come to the Missouri Convention that felt-soled waders, boots, or shoes are prohibited in Missouri. Section 3 CSR 10-6.415(6) of the "Wildlife Code of Missouri" prohibits porous-soled waders, boots or shoes. That section can be viewed at here

The Venue
The venue for the 2017 NANFA Convention will be Meramec State Park, https://mostateparks.com/park/meramec-state-park located near Sullivan, Missouri. All the facilities we will need to hold the convention are located within the park (convention center, hotel, cabins, camp sites, stores, and most importantly, access to the Meramec River!).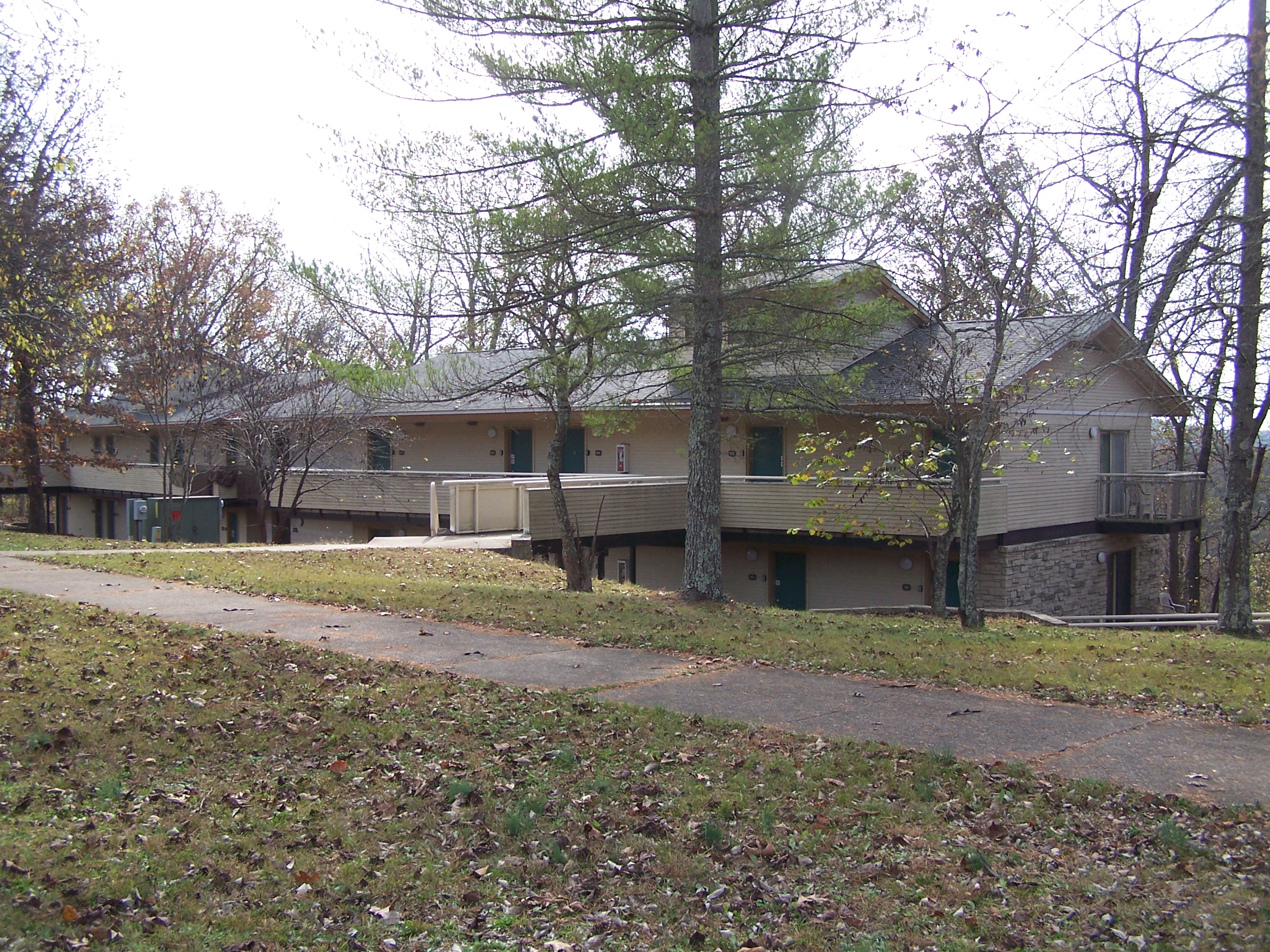 The hotel has 22 rooms. Twenty of the rooms can hold 4 people and two rooms can hold 8. Thus there will be plenty of space for all expected participants. Prices range from $70 to $100 per night. The hotel (all rooms) has been placed on hold until December 31. The cabins could not be held, so if anyone wants a cabin you will have to reserve it sooner rather than later. On January 1, 2017 all cabins, camp sites, and the hotel rooms (outside of our Convention dates) will be available to reserve on-line. Call 573.468.6519 to reserve a cabin. Do that before December 31 (preferably much earlier) to ensure you get the cabin you want. You may have to leave a message as the concessionaire is on leave for much of November.



Click here for a lodging and shirt update


Lodging Update from our convention host:
- Our drop-dead date to fill the hotel has been graciously moved back from April 15 to May 1. (Yeah!)
- After May 1, if we have not filled all the rooms, WE LOSE OUR MONEY FOR THOSE ROOMS NOT OCCUPIED, NO REFUND. So, we better start filling those rooms people!
- While we are allowed to have up to 4 people in the hotel rooms (6 in the loft rooms), MSP does not provide rollaway beds. So, we will need to bring our own cots/bedding to be comfortable. I am okay with sleeping on a floor (it actually makes my back feel good), so I donít care but others must be made aware of this.

For those of you looking for other accmodations, there are several hotels located along Interstate Highway 44.

Legal and License Update from our convention host:
We have vetted with the higher ups regarding rules/regulations and what we can and cannot do for NANFA 2017 Convention, as below:
- No special permits, nor will anyone be required to purchase a Missouri fishing license so long as the collectors (dip nets, seines, snorkeling, etc.) are part of the NANFA Convention trips and not off doing their own thing. HOWEVER, microfishers (using pole-and-line) must purchase a Missouri fishing license.
- Fish may be brought into the state from other states for the NANFA auction, and Missouri fishes may also be auctioned and transported across state lines only under the auspices of the NANFA Convention (between the dates of 8 and 13 June). Before and after that period, it will be illegal to transport fish into or take native fish from Missouri.
- Basically, we are good to go so long as we behave in a reasonable manner and respect the privledges we have been granted.

The Itinerary

June 8 (Thursday Travel day and check-in (registration desk will open at 2 pm and close at 10 pm)
For those who arrive early, a reception room will be available in the Conference Center and a guest speaker will entertain folks about some aspect of Missouri folklore (7 pm program)


June 9 (Friday Morning travel and check-in (registration desk will open at 9 am and close at noon)
Afternoon field trip to the Missouri River at Pelican Island Natural Area (access by boat only). Buses will be provided. There will be trawling trips and ample space to collect fishes from a magnificent and expansive gravel bar. Evening cookout on-site.
p>

June 10 (Saturday Convention meeting and presentations begins at 9 am
Evening banquet and fundraiser goes to 10 pm


June 11 (Sunday) Collecting trips
Three trip options: canoe float and two other collecting trips. The collecting trips for the Convention (including the Missouri River trip on the 9th) has been schemed to cover Big Rivers, the non-wadeable (or medium-sized rivers), and smaller streams to give the convention attendees exposure to as many habitat types and fish species as possible.


June 12 (Monday) Collecting trips
The same three-trip options so folks can decide which other trip they want to take (we may ask up front what trips are of most interest and then assign days to attend).


June 13 (Tuesday) Hrabik personally-guided trip to wherever in Missouri die-hards may want to go. This will have to be a democratic process and be a reasonable drive.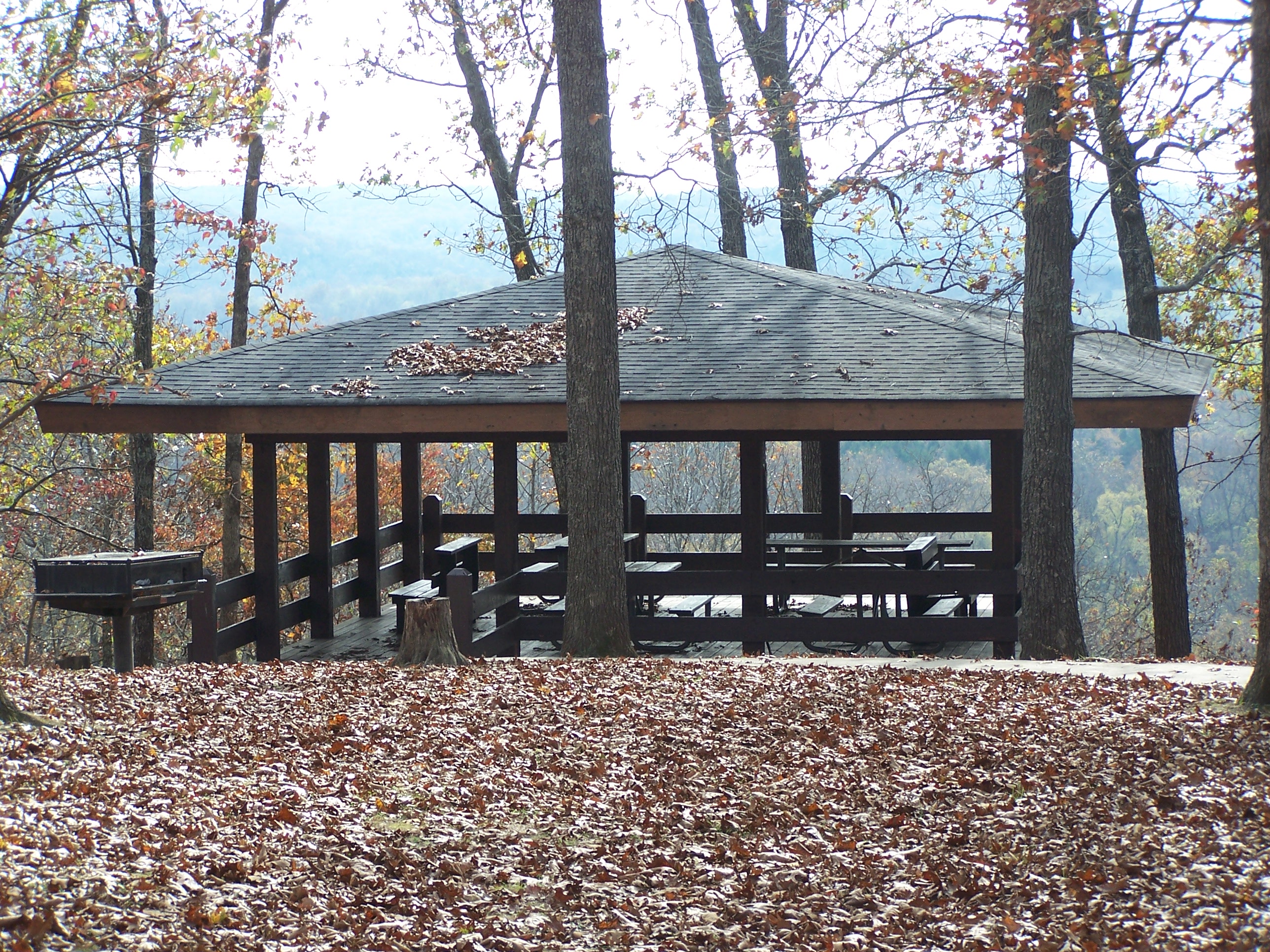 Upates

For additional information, if you would like to volunteer, or you have other questions, please contact: