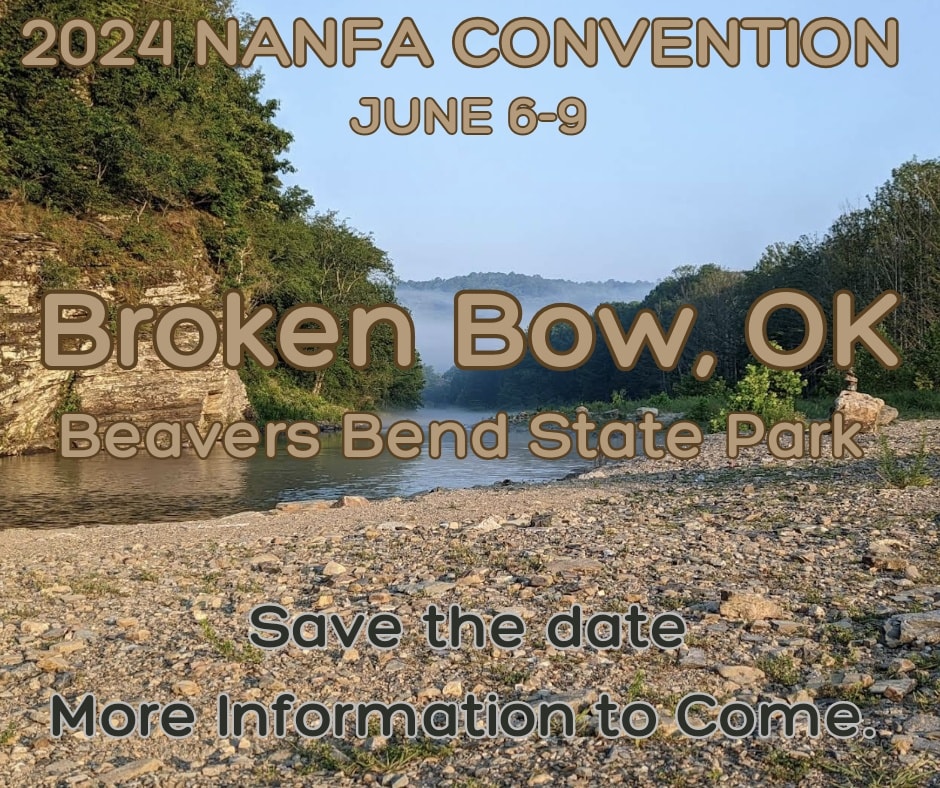 The Dates
The dates for the convention will June 6-9, 2024. A full itinerary will be published soon.
The Venue
Beavers Bend State Park Broken Bow, Oklahoma
Although most people don't think of Oklahoma as a fishy state, it's actually home to about 175 species of fish, including Golden Topminnows, Bluehead Shiners, Creole darters, Red River Pupfish, Cardinal Shiners, Banded Pygmy Sunfish, Paddlefish, and Alligator Gar. This relatively high species number is due largely to Oklahoma's varied climate, geology and topography, all of which contribute to its high habitat diversity. Although few people realize it, Oklahoma is one of only four states with more than 10 ecoregions (or broad habitat types) and per square mile is the most habitat diverse state in the contiguous United States.
The NANFA 2024 Convention will be held in far southeast OK where the Ouachita Mountains meet the gulf coastal plain. This area holds the states most diverse fish assemblage and both upland and lowland species can be collected within a short drive of each other. A few species likely to be encountered include Orangethroat, Orangebelly, Slough, Cypress, Dusky, Channel, Harlequin and Creole Darters, Western Starhead and Golden Topminnows, Banded Pygmy, Longear and Bantam Sunfish, Flier, Ouachita Mountain Shiners, and Grass Pickerel.
Registration Info:
TBD
Lodging:
The park is holding 30 cabins for NANFA members until March 1, 2024. Any cabins not reserved with deposit by then will be released. Cost is approximately $115 – $170/night and they can hold multiple guests. Contact info: Beavers Bend State Park Cabins (where the meeting room is) 580-494-6300.
The Beavers Bend Lodge is holding 27 rooms for NANFA members until April 6, 2024. Any rooms not reserved with deposits by then will be released. Cost is approximately $132 (2 queens) - $185 (suites). Beavers Bend Lakeview Lodge (State Park Motel a few miles away) 1-580-494-6179.
Other options are also available in Broken Bow and Idabel. There is also a new Choctaw Nation Lodge scheduled to open in April that might be a good option. We're also working on a few low cost (maybe even free) rooms for students approximately a half hour away. Beavers Bend State Park has seen a dramatic increase in visitation the past few years and is the most visited state park in Oklahoma. Rooms and cabins will fill quickly, please make reservations as early as possible.
Both the cabins and lodge are in a great setting. The lodge offers terrific views of Broken Bow Lake.
click here to make reservations
Meeting Schedule:
TBD
The Talks:
TBD